Description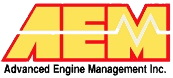 This is the new V2 kit – a complete kit with a 3.8ltr tank, the new 200psi aquatec recirculating water injection pump and a selection of atomising jets to match nearly any power requirement.
The kit includes the new type re-circulating pump and controller that allows you to introduce the water (or water/methanol mix) progressively. There are 2 preset adjustments on the controller that determine 'on' pressure and 'full flow' pressure.
For use with turbocharged or supercharged petrol or diesel engines.
The water injection kit is a safe and economical way to reduce air inlet temperatures and raise the detonation threshold of an engine so that it can tolerate more boost or ignition advance allowing it to produce more power. This is the most complete kit available that we know of – no additional parts or sensors required. Ideal for high boost applications in petrol OR diesel engines, especially where adequate intercooling is difficult to achieve.
– Boost Dependent controller features on-board MAP sensor with large adjustment knobs, integrated plug for harness connection, integrated fuse, covered status light and test button for enhanced splash resistance and mounting tabs.
– Wiring harness is terminated with a positive-lock connector on one end with color-coded wires to ease installation, power and ground wires for the pump and additional wire for optional on/off fluid solenoid.
– "Boost Safe" failsafe output included.
– Internally-bypassed water/methanol injection pump does not cycle on an off and provides quiet, smooth operation. It features robust construction including integral hose fittings, EPDM seals and a Santoprene diaphragm that provides consistent and reliable fluid delivery.
– Precision-machined billet-aluminum injector with integral check valve.
– Three interchangeable injector nozzles to cover a wide variety of HP levels (250cc/min, 500 cc/min & 1,000cc/min).
– 1 gallon tank(10″ x 8.5″ x 4.25″) with integral conductive low-fluid sensor and positive lock connector (tank-less water/methanol gas systems available, AEM Part #30-3302 includes controller with on-board 35 PSI MAP sensor).
– 20 feet of Nylon injection tubing included.
– LED dash light for system status and low fluid warning.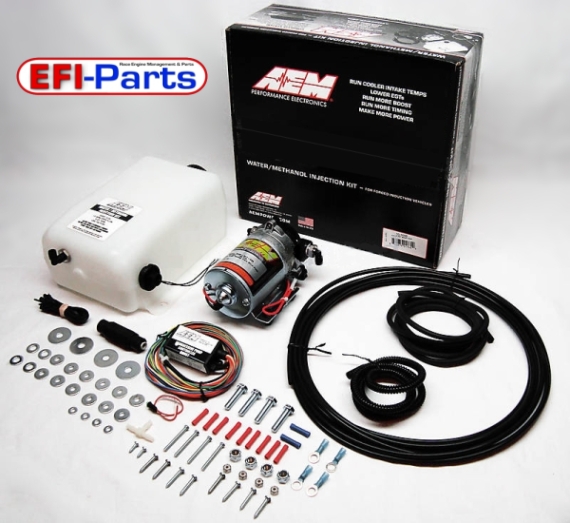 International buyers:
Please note, due to the weight and size of these kits the cost of shipping varies but is usually no more than £45. If you place an order via our web shop we will contact you soon after to arrange payment for shipping once we have calculated it for your location. If you have any questions, please contact us first.